Vetrerie Riunite is committed to corporate sustainability, through a series of eco-friendly practices, starting with the production of the glass itself.
The glass it works with, in fact, is soda-lime or calcium sodium (in practice it is a mix of sand and soda), obtained without using chemical additives such as boron, used in the production of glass called borosilicate. The latter is not recoverable, unlike soda lime which is 100% recyclable.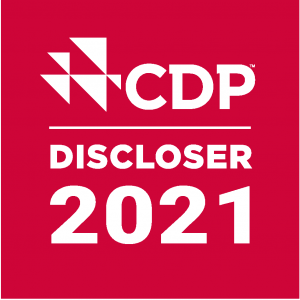 The soda lime glass also allows unlimited recycling inside the melting furnace. In the production of glass portholes for washing machines and dryers, in particular, about 30% of the glass used comes from waste recycled from previous processes.
Furthermore, from 2017 to today, thanks to a new type of furnace (transition from "unit melter" to "end port"), approximately 50% of the energy of the exhaust fumes is recovered after the combustion of the glass.
The attention to corporate sustainability issues, however, does not stop there. In 2021, Vetrerie Riunite obtained the CDP discolser stamp, which certifies the transparency of the company regarding environmental protection practices, in order to build a safe future for the climate. In other words, CDP data tracks global progress towards building a truly sustainable economy for people and the planet.
You can find out more about sustainability at Vetrerie Riunite in the Sustainability Report here.