VR Group is a global leader in the market for glass fronted door glasses for the home appliance market and works with over 3,000 clients all over the world. Thanks to our entrepreneurial spirit, ability to innovate and dynamism we have over 100 years of experience in this sector.
Our story started in 1905, when our founders who worked in the historically important glass making tradition of Altare (SV) and Colle Val d'Elsa (SI), started working in Turin manufacturing lighting for the residential sector and industrial components (Isolators). The automotive sector in the seventies was in a boom period and VR Group started producing glass for headlights. To manage the increasing demand for its products VR Group established its new factory and head office at Colognola ai Colli in the province of Verona. This was how Vetrerie Riunite spa was founded. During this time, production and development of door glasses for washing and dish washing machines was started and this became the principal business for the group.
In 1981 VR Group purchased Borromini srl a company with many years' experience in the production and development of moulds for the automotive lighting sector. In the middle of the eighty's VR Group created Novaref spa to develop glass rollers for the ceramics and construction business.
The VR Group has moved forward into the new millennium and continues its growth in both production, quality and exploiting new techniques. The latest investment for the group in 2017 was the building of a new oven Centauro, which will enable production levels to be increased by 25% to reach 300 tonnes of glass per day.
Since 2019 VR group is part of Sun Capital Partners.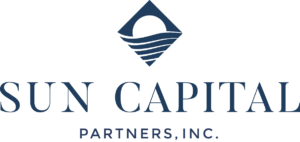 In 2021 VR group has completed the acquisition of Suizhong Minghui Industrial Technology Ltd.

1905
Founded the first business to make lights in glass for the automotive sector in Turin
1959
Founded our headquarters and production facility Vetrerie Riunite SpA in Colognola ai Colli (VR)
End of years '60
Began production of automotive lighting at our headquarters in Verona
1990
Installed the first electronic heating system for ovens
End of years '90
Production of door glasses for washing/drying machines became our core business
2004
Commissioned a high temperature oven
2008
Glass tempering initiated on the production line
2017
Commissioned a new high temperature oven Centauro
2019
VR group is part of Sun Capital Partners
2020
Production cycle made 100% automatic
2021
Sale of Vetri delle Venezie business unit and relaunch of Chef Table glass bakeware
2021
Acquisition of Chinese company Suizhong Minghui Industrial Technology Ltd
Mission
To be the world leader in the production of high-quality components whilst respecting the environment.
Vision
We will become the global reference point for clients looking for highly specialised complex products, our focus is always to innovate using cutting-edge technologies.
300
Tonnes of glass production per day
28
Millions of pieces per year
92
millions of € in turnover in 2020
Contact us for more information