Chef Table is a brand of Vetrerie Riunite S.p.A. specialized in the production of glass bakeware with italian design.
When entrepreneurship meets design and cooking, an innovative and one-of-a-kind product is born. Chef Table is a new ovenproof dish system ready to be used by all chefs, amateur or otherwise. The glass dish is no longer just a cooking tool, but guarantees, when the time comes to serve the course, to admire the work done during the layering process as well as in that of serving; the goal is to develop a collection that allows dishes of great effect to be presented on the table, even every day.
Depending on the cooking needs, the Chef Table system allows different options of use. The base of the casserole can be used alone, or combined with its lid; the latter also has the possibility of being used as a tray on which to serve dishes on the table; it is also possible to place it upside down over the tall dish and cook on it, while not losing the function of the lid.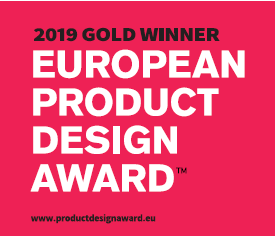 In 2019 Chef Table won a gold medal at the European Design Award in the catering category.
Chef Table manufactures products only and exclusively in sodium calcium glass, with a very low metal content, thanks to the nobility and purity of the materials used and to the accurate daily quality control tests. The tempering process allows the glass to withstand uniform and gradual heating.
Lead free, 100% recyclable
Tempered glass, oven safe up to 250 ° C
Microwave safe
Brilliant and transparent
Dishwasher safe
Glass casseroles with base and lid, ideal for cooking soufflés, lasagna, roasts and braised meats.
Glass baking dishes for an impressive presentation, great for serving finger food and appetizers.
Lasagna dish to cook lasagna, pasta or vegetables au gratin and serve them on the table.
Glass trays suitable for cooking roasted meat or fish and serving them directly to the table.
16×14 cm
25×15 cm
31 x 25 cm
17 x 15 cm
26 x 16 cm
32 x 26 cm
16 x 14 cm
25 x 15 cm
32 x 21 cm
41 x 27 cm
31 x 25 cm
35 x 30 cm
40 x 35 cm
Casserole set 3 pieces
Bakeware set 3 pieces
Lasagna set 2 pieces
Lasagna set 3 pieces
Roaster set 2 pieces
Roaster set 3 pieces
Contact us for more informations