Vetrerie Riunite is the main business of VR Group, specialised in the production of glass items to the highest standards and quality. Thanks to the innovative procedures developed within its workshops, Vetrerie Riunite has established itself as the world leader in high quality glass components, producing 400 tons of glass per day. The premium quality of the materials used, combined with Vetrerie Riunite's team depth of experience, has produced the perfect synergy to allow the company to satisfy the largest manufacturers of electrical domestic products on a global basis. 
The global agreements that Vetrerie Riunite stipulates with its customers are constantly monitored in order to ensure the highest quality in the services offered.
These include among many others LG, WhirIpool, Miele, Candy, Electrolux and Bosch.
SUSTAINABILITY REPORT 2021
SUSTAINABILITY REPORT 2020
High Definition Glass is the name of our glass produced with a base of sodium and lime, which gives it unique properties:
Resistance and strength: Laboratory tests have demonstrated a high resistance to mechanical wear. High definition glass also has outstanding resistance to water and other chemicals.
100% recyclable:  Its chemical composition is free of pollutants such as lead and cadium, and therefore it is both environmentally friendly and recyclable.
Brilliance:  Vetrerie Riunite's glass has a very high level of brilliance which displays a level of refraction equal to 1.51
Transparency: Thanks to a level of iron close to zero, our glass reaches an index level equal to 92% light transmission, making it extremely transparent.
Door glasses
Door glasses for washing machines and drying machines, produced with maximum care and attention for the world's largest manufacturers of electrical domestic goods.
Home appliances
Production of glass components for small home appliances.
Our glass products are made from materials of the highest quality, carefully chosen to benefit from our cutting-edge production techniques. Research carried out in our company labs allows us to use the very best materials from all over the world. Glass from Vetrerie Riunite is certified by the Directive REACH 1907/2006/CE, which ensures it is free from polluting elements. This characteristic allows the glass to be 100% recycled as proven by UNI-EN 12457-2 and suitable to be used for both food and beverages. Our household products can be used in microwave ovens (regulation EN 15284:2007) and are also dishwasher proof (resistant to hydrolysis Class 3). These quality certificates must be renewed each year.
UNI EN ISO 9001 CERTIFICATE
QUALITY POLICY 2021
---
Thanks to the technologically advanced systems and highly trained personnel, the group's core business focuses on the continuous innovation of products and industrial processes. With the installation of the new Centauro oven, energy savings of 40% in gas and electricity consumption have been achieved. The internal R&D department also coordinates all product creation, from mould design to prototyping, ensuring complete control of the supply chain. Finally, the Vetrerie Riunite laboratories constantly monitor the input of raw materials by selecting only those that meet the highest quality standards.
---
Vetrerie Riunite has managed to achieve, through constant and close monitoring of customer needs and requirements, to work with our clients on a "just in time" perspective. Through co-design activities, the group can pro-actively contribute to the product development phase.
Projects are analyzed to achieve maximum optimization, both from a functional and cost point of view. Taking the clients point of view allows the group to create highly complex and technological solutions. This has allowed the establishment of lasting and solid partnerships, based on the professionalism of the services offered to our partners.
---
Vetrerie Riunite is committed to promoting activities that protect the environment and reduce the impact on it, in full compliance with the regulations in force in Italy and in the European Union.
For this reason, every waste is arranged according to the regulations and every year Vetrerie Riunite compiles a report on the waste. The latter are reused where possible.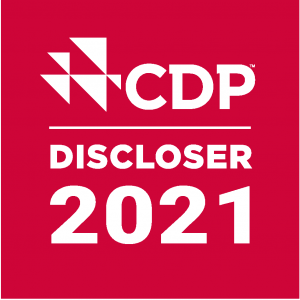 Gas and water emissions are also monitored and optimized.
In 2021 Vetrerie Riunite obtains the CDP discloser 2021 stamp, demonstrating a strong commitment to transparency on environmental impacts.
ENVIRONMENTAL POLICY 2021
SUSTAINABILITY REPORT 2021
SUSTAINABILITY REPORT 2020
UNI EN ISO 14001 CERTIFICATE
---
Contact us for more information