High-definition Glass: our environmentally friendly glass
Wednesday August 22nd, 2018
Recycling is a fundamental part of our lives as it prevents harmful emissions, allows significant energy savings and protects the environment.
That is why Vidivi, the Vetrerie Riunite home and tableware brand, uses 100% recyclable soda-lime glass in its collections.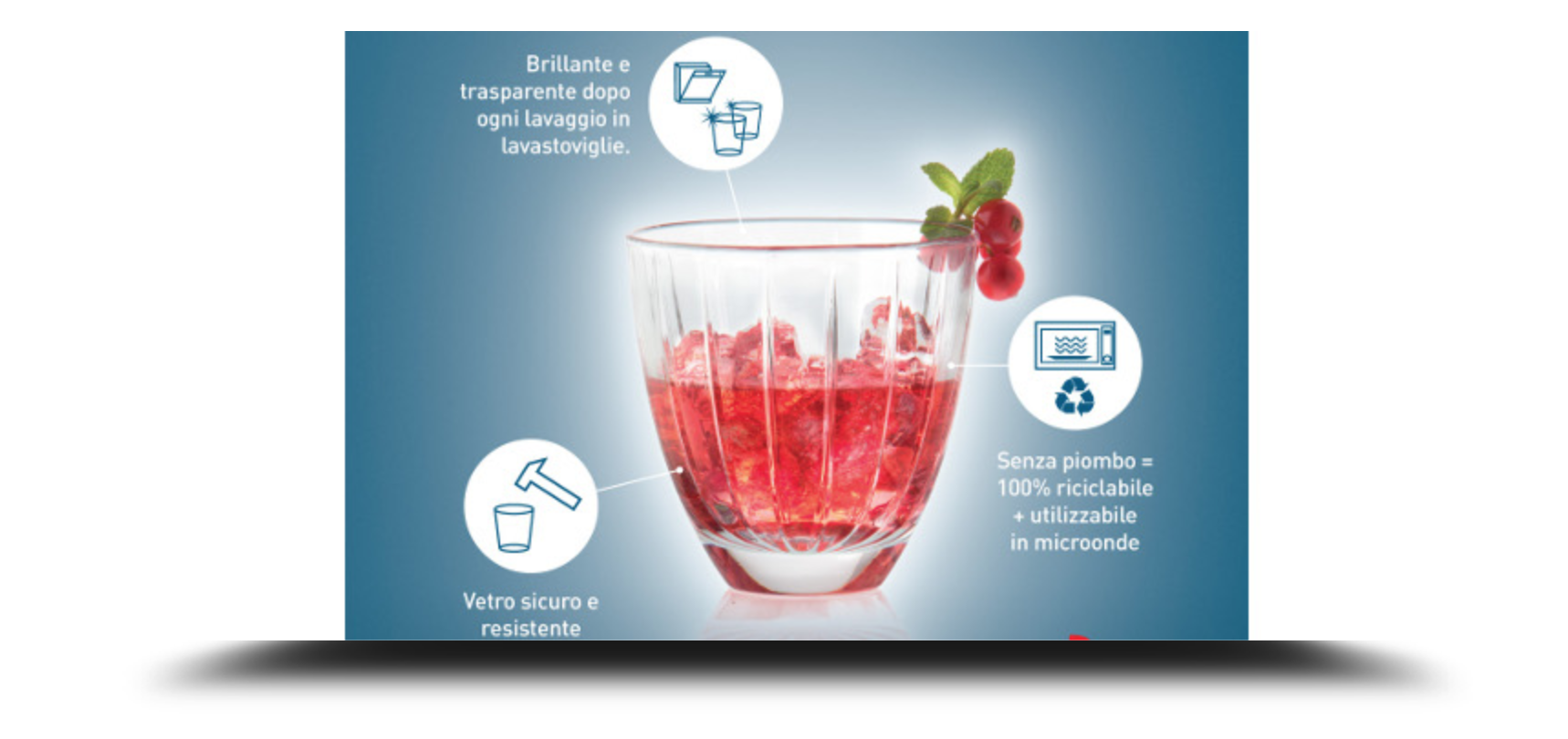 The high-quality composition of the glass is completely free of polluting substances that are harmful to our health, such as lead and cadmium.
Thanks to these characteristics, Vidivi HD glass is completely safe for use in restaurants and public establishments, in total compliance with the REACH, n.1907/2006/EC regulation, which governs emission of the substances that are most dangerous to human health and the environment.
HD Glass is classified Class A, meaning it is suitable for all contact with foodstuffs, including sterilisation, as certified by the Stazione Sperimentale del Vetro on Murano.