With a 40% market share, Vetrerie Riunite is a global leader in the production of washing machine windows and 90% of its production is exported.
CEO Luca Villa discussed this in an interview with newspaper Il Sole 24 Ore.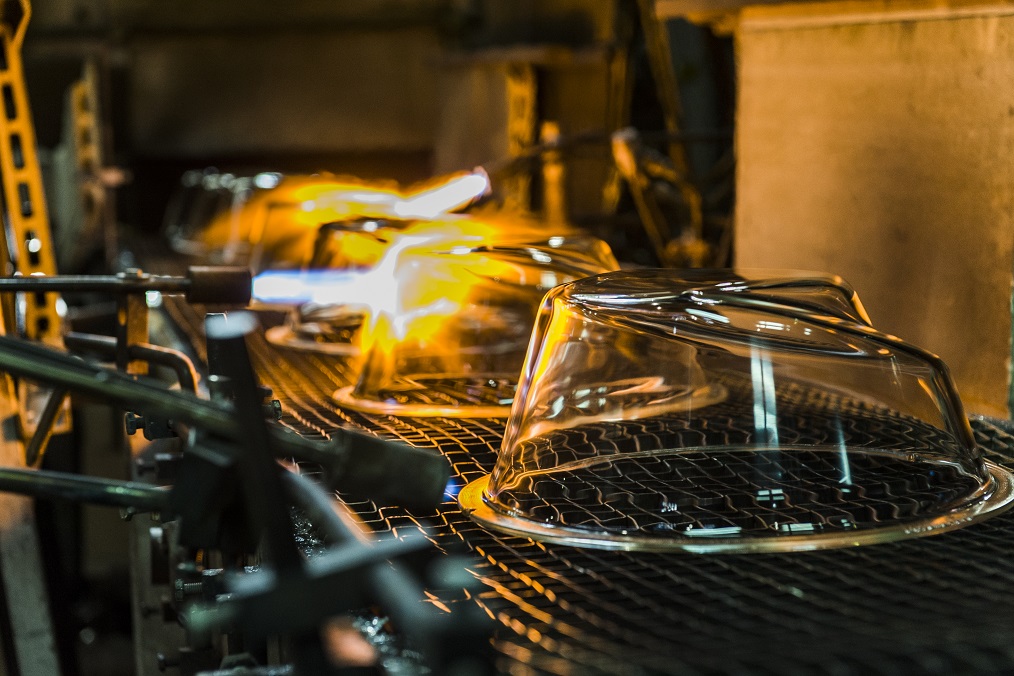 Il Sole 24 Ore, 12 February 2019
Have you ever heard of a washing machine window breaking? Probably not.
"There hasn't been a single case of breakage during operation in five years. It has happened to our Chinese competitors. That is why we can still grow in a rapidly expanding yet highly competitive market like China". Luca Villa is the CEO of Vetrerie Riunite, Verona. And that's not all. "It's a niche market: to break in, you'd need to spend a significant amount on machines and, above all, have the know-how needed to reduce the risks involved".
Washing machine windows can't break. They have to last as long as the appliance does.
The company started out producing pressed glass lenses for car headlights. "When the switch to plastic happened, the farsighted entrepreneur who founded the company, engineer Chivilò, who was born in Turin and moved to Veneto, decided to diversify". It was a profitable company, so much so that it was bought and sold three times in a short timespan but then the crisis struck, and 2008 found the company with unbalanced budgets. These problems were purely financial, never linked to production, but the period between 2009 and 2015 was a rollercoaster for the group, composed of three neighbouring companies: as well as Vetrerie Riunite, there was Borromini, which produced moulds, and Novaref, which specialised in refractory rollers, used inside kilns for firing tiles.
This too was a sector that saw change. "Tiles used to be all the same format, 60 x 60 maximum; now some are 3 metres long, the kilns can be 5 metres long. Production has grown exponentially and with it the demand for increasingly high-performance rollers: the plan is to increase sales in India, the USA and Brazil".
As for glass, sights are set on the USA and China, where washing machine windows made in Veneto are still competitive despite excise duties and transport costs. "The market for washing machines of this kind grows 25% a year in China, at the expense of top loading machines (no window, smaller), and washing machines show 3% growth globally", explains Villa.
The company recently completed its relaunch plan and signed an agreement with UniCredit and Banco Bpm for a 77-million-euro loan. The lines of credit, provided by the two institutions in equal shares, will serve to develop production at the Italian factories and to support commercial and production expansion in the world's main markets, as well as repaying in advance and refinancing the Group's exposure to the banking system. It is a path that saw a 30% increase in production capacity in 2017 and has also led to investing in automation of the production process to strengthen the company's position.
There are 500 employees on the staff. "Our strength is that we have people who have worked with us for over 30 years: incomparably skills and experience. As I always say, this is also a limit, because change is harder to accept but we are all working hard with the common goal of improving our technical and economic performance".
There is much innovation in the washing machine window sector: some of the main producers of household appliances are thinking of designing a model that projects data in real time, others (like Samsung) have added a small opening so you can pop a forgotten item in without having to stop the wash. The Veronese company collaborates with the R&D departments of its main clients to develop new solutions. Industry 4.0 technology has already appeared at Vetrerie Riunite and is promising to increase productivity. In 2018, the group's revenue will exceed 100 million, with a 20% increase compared to the previous year and an ever-increasing margin thanks to the efficiency of production lines.
Exports hit 90%, but even the windows sold in Italy are often delivered to the Italian branch of multinational companies. Client loyalty is very high: "Clients don't want to risk changing a reliable supplier. This is a strength for us and we are exclusive suppliers for some companies", concludes Villa.